Over 20 years of experience coupled entirely with the most skilled experts will be what makes your custom glass project with City Mirror & Glass Inc a success.
Just fill out the form below to get started.
Apart from having a number of practical uses, custom glass mirrors also create a more aesthetically pleasing space.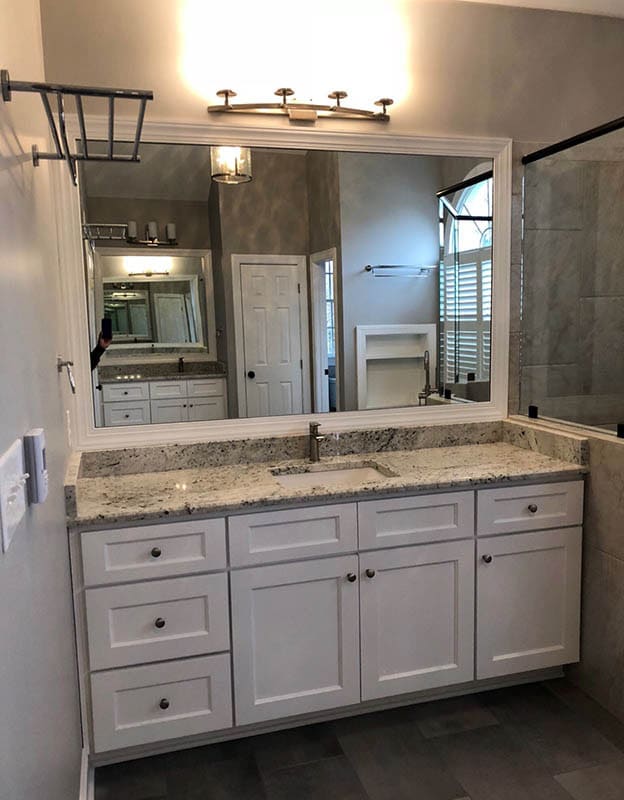 Custom glass mirrors catch and reflect light and create the illusion of a space being larger than it actually is, giving it an impression of grandeur and comfort. When custom glass mirrors are strategically placed, it can completely alter the way a room appears and feels. You shouldn't underestimate the importance of custom glass mirrors when they are incorporated into the decor of your home, and moreover, you should try to effectively utilize them. Here at City Mirror & Glass Inc. we specialize in custom-cut and custom-edged glass mirrors. Do you have an old picture in a beautiful frame? Well, we can enhance its beauty by placing a well-positioned glass mirror inside the frame.
Don't want to see those old worn-down medicine cabinets any longer, or your bathroom vanity mirror aging? We suggest a beautifully cut custom glass mirror. Custom glass mirrors have countless applications throughout your home, and whenever you feel you want to add something to your décor, without the fear of messing it up, a custom glass mirror is the best choice to make.
We offer FREE custom glass mirrors estimates on all of our projects.
Quality Custom Glass Mirror Walls
We can cut a glass mirror to accommodate almost any size, shape, frame or design, and install it onto almost any surface. We offer Beveled Mirrors, Mirrored Walls, Vanity Mirrors, and Custom framed mirrors.
In order to meet all your custom glass mirrors needs, we have a range of products and custom glass mirrors services to offer:
Glass Mirrors & Mirrored Walls
Different people use glass mirrors for different reasons. Some just use it to fulfill a need and check whether their tie is straight, or if they have spinach stuck in their teeth. Others use it as a piece of home décor in order to add depth and natural light to their room. Either way, custom glass mirrors have a place in your home.
City Mirror & Glass Inc. provides you with custom glass mirrors that will be useful, increase the beauty of your residence, and give it a unique look. These custom glass mirrors can be cut into a variety of shapes and sizes and will add that special touch to your abode. The custom glass mirrors can be cut to your exact specifications so they fit perfectly in your home. If you have the vision, our custom glass mirrors specialists can make it happen.
Ready to Upgrade Your Home Or Living Space?