Wall Mirrors, Glass & Shower Enclosures
The Triangle's #1 custom Mirror and Glass Specialists
City Mirror & Glass Inc. has been providing customers with high-quality custom glass mirrors, glass shower doors, and more for over 15 years. Understanding the custom glass needs and requirements of our clients is our top priority. Our custom glass and mirror professionals work until the functional and aesthetic goals are achieved at an affordable cost.
Top-Rated Custom Mirror & Custom Glass Services
For the past 15 years, we have been the area's best choice for custom mirrors, shower enclosures, glass doors, table tops, windows, and much more.
Our focus is providing our customers with unmatched custom glass services and surpassing their expectations. By holding ourselves to strict standards and providing a 100% customer satisfaction guarantee we have been able to remain one of the best custom glass services companies in the Raleigh, NC area.
With years of experience, our custom glass and custom mirror company has developed the right formula for quality services at the right price. We provide custom glass services and solutions that fit within your budget to meet your custom glass or custom mirror service needs. When you hire us for your custom mirror and custom glass services, you are sure to receive a beautiful aesthetic return on investment for your home as well as energy efficiency. With us, you will not only save money on our unmatched custom glass services, but you will also be saving money on your monthly energy bills.
At City Mirror & Glass Inc, our work is our livelihood, and we are equipped to take on a variety of projects:
We offer FREE estimates on all our custom glass and custom mirror projects.
Residential Custom Glass Services
At City Mirror & Glass Inc., we hold ourselves to high standards of custom glass services in Cary, NC and always work to ensure we add value to your home. Whether you are deciding to renovate your current home or are purchasing a new one, we make sure to provide you with high-quality custom glass services in a timely manner.
For any custom glass service needs, you can choose from our following custom glass services:
Our Custom Glass Services and Our Custom Mirrors Services
Our dedication to providing our customers with quality custom glass services at affordable rates is one of the reasons why our company has been preferred for the past 15 years. We make sure that each customer gets high-quality services from our skilled custom mirrors and custom glass professionals. All of our custom glass professionals have the latest knowledge and education about modern custom mirrors and custom glass techniques. Understanding that glass has become a popular material in modern residential construction, we have trained our team to provide innovative and specialized custom glass services in Raleigh, NC.
Our goal is to ensure our custom glass services improve your home's aesthetics at a reasonable rate. Our team of designers and construction experts make sure to create alluring designs of your liking. We involve you in the process so you get a product tailored specifically for you and always with a customer satisfaction guarantee.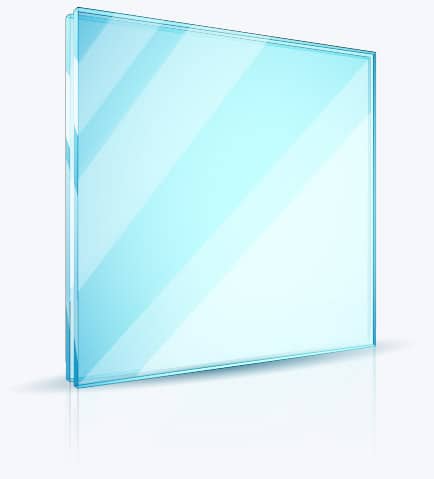 Get Your Custom Glass Project Started Today!
We offer same day custom glass services in Cary, NC and surrounding areas. We also provide 24-hour custom glass emergency services. For all your custom glass service needs give us a call or email us and we will be happy to assist you!
Our Recent Custom Glass Projects
With over 15 years of experience and thousands of remodels and installations, City Mirror & Glass holds down the throne as the best custom glass services in Cary, NC and surrounding areas. From Mirror Installation, to Glass Barn Doors, Steam Units, Frameless & Semi-Frameless Shower Enclosures, Custom Glass Design, Table Tops, Shelves and windows, we pride ourselves in surpassing our clients' expectations from concept to completion. We aim to raise the value of your current home by remodeling your living room,  bathrooms, home gym and more! If you are building a new home, give it the touch of luxury and modern updates that will be sure to spark the admiration of your guests!